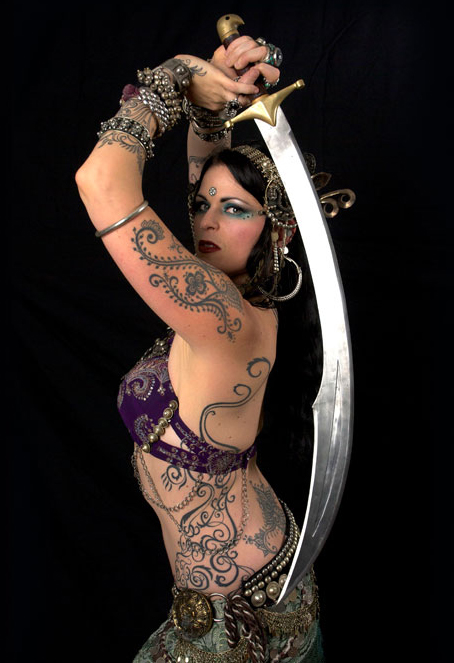 Two Sword Dance Workshops
Vendors
Evening Showcase

SWORD STYLIZATION
(all levels)
Belladonna is a master of sword dance. She is well-known for her double sword work and her un-dulled scimitar balancing. Let her guide you through using your sword as a partner and infusing strength and purpose into your sword work. Swords are for more than just balancing – they can be sensual and powerful partners. The class includes information on the basics of choosing a sword that is right for you, care, techniques, and/or choreography.

BOHEMIAN BLADE & BODY BALANCING
(advanced beginner/ intermediate workshop- previous sword dancing experience recommended)
Join Belladonna for an all new, specialty workshop featuring her signature Bohemian Bellydance balanced moves and more!
Let Bella lead you through her unique style of body balancing, carving space and a few combinations. Guaranteed to spruce up your sword dance and bring your fierce forward!
Learn more about Belladonna here:
www.belladonnadance.net